16 Free Things To Do In Gettysburg In 2023 for the whole family
A gettysburg must-do list for those on a budget
Looking for free things to do in Gettysburg? We all know that going on vacation can be expensive. Gas and hotels alone add up — and that's not counting museums, souvenirs or the food tab.
But, if you're looking to save some money on your trip to Gettysburg, you're in luck.
You can explore the battlefield that surrounds Gettysburg itself for free (though there are plenty of options for paid tours, from double-decker buses to horseback).
And there are also lots of activities that everyone in the family can enjoy that don't cost a cent. This post lists some of my favorites.
Past Lane Travels contains affiliate links and is a member of the Amazon LLC Associates Program. If you make a purchase using one of these links, I may receive compensation at no extra cost to you.
Can you visit Gettysburg for free?
Yes, there are a lot of free things to do in Gettysburg, Pa..
Gettysburg is a small crossroads town where two armies met and fought for three days in July 1863 (July 1, 2 and 3).
Not only does the town itself provide plenty of window shopping opportunities and hidden history, but the battlefield that surrounds the town can be explored by car, foot or bicycle for free.
Free Things to Do In Gettysburg
1. Watch The Sunset From Little Roundtop
This is one of my favorite free things to do in Gettysburg and it's a great way to end the day. The view from the rocks on Little Round Top are spectacular any time of day, but especially when the sun is setting.
Mother Nature provides this wonderful spectacle for free every day — weather permitting.
Bring a blanket, sit on a rock and enjoy the show.
2. Explore The Castle Monument At Little Round Top
Get to Little Round Top early so you have time climb the "castle" before dark. This monument, dedicated on July 3, 1893 at a cost of almost $11,000 is the largest & most expensive regimental monument on the field.
It is also a favorite for visitors — especially the kids. (And it's another one of the best free things to do in Gettysburg).
3. Climb An Observation Tower For Free
Another free thing to do in Gettysburg is climb an Observation Tower.
The towers offer a lovely view of the beautiful rural countryside and give you a bird's eye view of the battlefield .
There are three to choose from. Longstreet's Tour on Confederate Avenue is a seven story metal tower with a roof. Culp's Hill Tower is about six stories and also has a roof.
If climbing is hard for you, your best bet is the Oak Ridge Observation Tower off the Mummasburg Road near the Peace Light Memorial.
It is only half a tower and features an open top, overlooking the area north of town (first day's fighting).
Pro Tip: The smaller tower has open views to the east and west, providing great sunrise and sunset shots.
4. Visit Sachs Covered Bridge (Haunted)
The big draw to Sachs Bridge isn't because it is one of only two covered bridges remaining in Adams County, but because it's reportedly haunted.
First built in 1854, the bridge spans Marsh Creek and is approximately 100 feet long.
According to legend, three Confederate soldiers convicted of being spies were hanged from beams in the covered bridge, and their bodies were discovered by Union soldiers patrolling the area.
People also report smelling pipe smoke of soldiers who are still patrolling.
The Gettysburg haunted bridge is located off Pumping Station Road, just south of Gettysburg. It can get very busy at night with ghost hunters, especially around Halloween.
As a resident of Gettysburg, I know all of the "local haunts," so check out my 14 Most Haunted Places in Gettysburg and the Drop Dead Best Ghost Tours if you're looking for something spooky to do!
Pro Tip: If you don't want to try to find the bridge at night, go during the day. It's a great spot for picture-taking and picnicking.
5. Explore The Rocks At Devil's Den
No visit to the Gettysburg Battlefield is complete without stopping at Devil's Den, In addition to its strategic importance during the battle, this historic site is a great place to let older kids burn off some energy.
The site includes numerous cannon, memorials, wayside markers, and walkways, including a bridge spanning two boulders.
Many people get their picture taken at the exact spot where a dead Civil War soldier had once lain. A wayside marker at the site depicts the scene.
Devil's Den is one of the best free things to do in Gettysburg for those who like to get out of the car and really explore.
6. Hike The Trail At Big Round Top
Big Round Top is a boulder-strewn hill notable as the high point during the Battle of Gettysburg that is about a .8 mile climb.
Not only will you pass battle monuments that explain the action that occurred there, it is a great place for birdwatching. Wear good shoes and bring some water.
Look For The Dinosaur Footprints!
Extra: Three dinosaur footprints sit atop the rock bridge which carries South Confederate Avenue over Plum Run, located at the foot of Big Round Top. Park at the William Wells statue and walk to the bridge.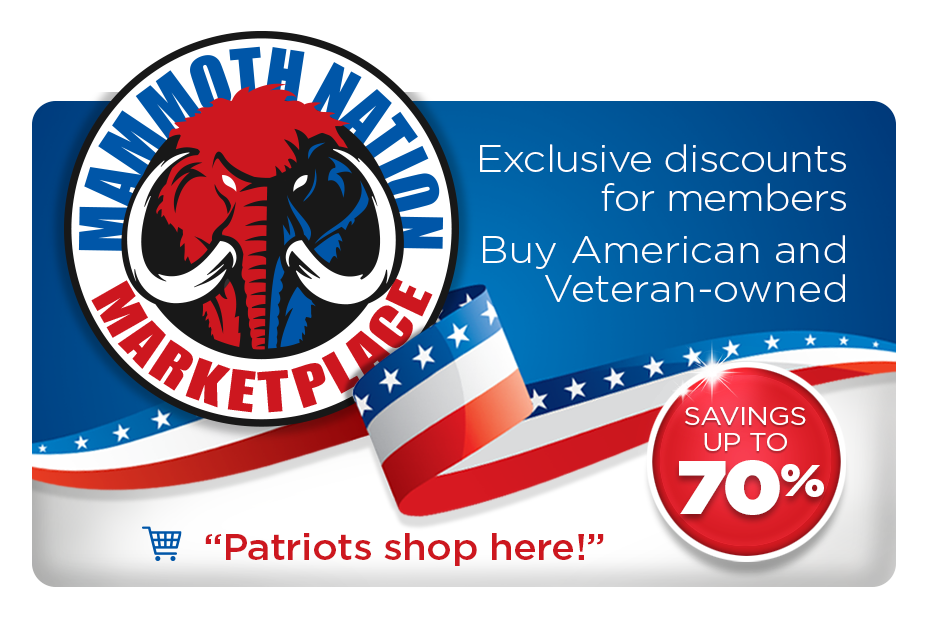 7. Check Out The Peace Light Memorial
This stately memorial was dedicated by President Franklin Roosevelt on July 3rd, 1938, the 75th anniversary of the battle.
One Union and one Confederate veteran unveiled the 47 1/2 foot tall shaft.
The view from the Memorial, which stands on Oak Ridge northwest of town, is another free thing to do in Gettysburg that is an added bonus.
8. Visit the Coster Avenue Mural
One of the least visited memorials in Gettysburg is the mural at at Kuhns Brickyard.
Dedicated on the 125th Anniversary of the Battle of Gettysburg, it depicts the clash between Colonel Charles Coster's Union forces and the Confederate brigade led by General Harry Hays.
Located in a residential area at East Steven's Street and Hazel Alley in Gettysburg, the memorial is a free thing to do in Gettysburg, but it is among the historical sites that no one ever sees.
Parking is limited.
9. Spot The Cannonballs And Artillery Shells In Buildings
Although many people drive and walk by them without taking notice, there are plenty of reminders of the raging battle that took place in the town of Gettysburg still visible in the walls of buildings.
One of the most notable is a cannon ball that can be seen protruding from the building on York street between the first and second story.
Another is in a building located at 304 Baltimore Street.
If you know where to look, the town is like a big museum and it's free for all to see.
10. Visit The Historic Train Station
The Gettysburg Train station played a big role in Gettysburg history — most notably as the place where President Abraham Lincoln arrived to give his famous Gettysburg Address in 1863.
Additionally, the station served as both a hospital during the battle and a gathering point for outgoing wounded soldiers. It became a place where thousands of concerned relatives arrived by train to look for loved ones.
You can stand where President Lincoln stood and imagine the scene in the days following the Civil War.
Pro Tip: Located on Carlisle Street one block from Lincoln Square, the train station is now a Virtual Reality program that makes you feel like you've stepped back in time.
11. Get Your Picture Taken With President Lincoln
There are plenty of opportunities to get your picture taken with President Abraham Lincoln in Gettysburg! The most notable is the statue on Lincoln Square, but there are others scattered about as well.
Just a short distance from the square on Baltimore Street is a statue (in front of the Adams County Library), and in the other direction is a statue on the campus of Gettysburg College (Carlisle St.)
Finally, there is a bronze statue located at the Gettysburg National Park Visitor Center.
These statues make great content for photos and are one of the favorite free things to do in Gettysburg for Instagram users.
12. Visit The Soldiers National Cemetery And Evergreen Cemetery
You may not think that visiting a cemetery is very fun thing to do, but the Soldiers National Cemetery is a beautiful landmark where 3,500 Union Civil War soldiers, as well as WWII veterans, are buried.
It is also the site of Lincoln's Gettysburg address, and has "witness trees" that witnessed the Battle of Gettysburg.
Evergreen Cemetery, which is located right beside the Soldiers National Cemetery is a historic cemetery as well.
Among the notable people buried there are Jennie Wade, the only civilian killed during the battle, and John Burns, who was a veteran of the War of 1812, and helped fight the Confederates during the Battle of Gettysburg.
Old John Burns, who helped defend Gettysburg during the Battle is buried there as well.
Both cemeteries are peaceful and serene, which is why I included them as free things to do in Gettysburg.
13. Climb The Pennsylvania Monument
The State of Pennsylvania Monument is the largest monument on the Gettysburg battlefield, with the tip of the sword of the statue of Winged Victory standing at 110 feet high.
A spiral staircase takes visitors to the roof of the monument, which offers a panoramic view of the battlefield.
The monument is made from North Carolina granite set over an iron and concrete frame. One of the most interesting facts about this monument is the Winged Victory statue on the top, which weighs 7,500 pounds and which was created from melted down Civil War cannons.
Rising over all created a 7,500 pound statue of Winged Victory from melted down Civil War cannons which stands on top of the dome.
Sculptor Samuel Murray also created the reliefs over each of the arches.
This is one of the must-do free things in Gettysburg.

14. Find Your State's Monument On The gettysburg Battlefield
There are 1,328 monuments, memorials, markers, and plaques on the battlefield that commemorate and memorialize the men who fought and died during the Battle of Gettysburg.
You can drive around the battlefield for hours looking at monuments, which makes it one of the best free things to do in Gettysburg!
Find out where your state's monument is located and take a photo for something to remember for years to come.
15. Get Your Picture Taken With A Cannon
There is no shortage of photo opportunities on the Gettysburg Battlefield and cannons are plentiful.
If you want to take a selfie with a cannon, I recommend stopping at the Peace Light Memorial which also offers beautiful views, or a drive down Confederate Avenue, the scene of Pickett's Charge.
Cannons — as well as many statues — line Confederate Avenue. Keep your eyes out for the Virginia Monument, the tallest monument on the Avenue that features General Robert E. Lee on a horse at the top.
16. Look For The 'Witness Trees'
Witness trees are trees that were standing during the Battle of Gettysburg and "witnessed" the historic events in 1863.
Two of the most noticeable trees are located on Baltimore Street. One of them is in front of Mr. G's, across from the Farnsworth House, and the other is just down the block in the small park at the entrance to the Gettysburg Middle School.
Both trees are stately Sycamores and not only witnessed the Battle of Gettysburg, but provided shade to Abraham Lincoln as he made his way to the National Cemetery to make his Gettysburg Address.
There are also documented Witness Trees located throughout the Gettysburg Battlefield, and another is located behind a strip mall east of Gettysburg.
I love old trees, and the fact that there are so many around that witnessed the battle makes finding these trees one of my favorite free things to do in Gettysburg.
Are The Museums In Gettysburg Free?
Most of the museums in Gettysburg are not free, however the Gettysburg Museum of History, located at 219 Baltimore Street is a free museum in Gettysburg.
It contains one of the most extensive private collections of artifacts from the American Civil War, World War I, World War II, Presidencies and Pop Culture.
Make sure you put this on your list of free things to do in Gettysburg!
[box]
[/box]
Free Things To Do In Gettysburg In November
If you happen to be visiting Gettysburg in November on the weekend closest to November 19, you can attend the one-of-a-kind Remembrance Day Parade for free.
Hundreds of uniformed reenactors and period-dressed civilians as well as dozens of cavalry horses participate in the annual parade that honors President Lincoln's Gettysburg Address.
His speech took place at the dedication ceremony of the Gettysburg National Cemetery on November 19, 1863.
The weekend is full of special activities for the whole family. The weather can be very cold so dress appropriately for this free thing to do in Gettysburg.
Free Things To Do In Gettysburg In December
The crowds drop off in Gettysburg in December due to colder weather, but there is something special about this charming small town over the holidays that makes it worth a visit.
The annual Gettysburg Christmas Festival, held the first weekend in December, has lots of free events, from meeting Santa to cookie decorating and building wooden toys in Santa's Workshop.
There is free entertainment along the streets, old-fashioned games, a gingerbread house contest and other festive holiday activities.
What Are Free Things To Do In Gettysburg In The Evening?
Looking for things to do in the evening? How about a stroll down Steinwher Avenue for some window shopping?
If it's a hot summer day, don't forget to stop by Mr. G's on Baltimore Street for an ice cream cone. (Not free, but worth every penny).
You can have a seat on a bench in Alumni Park right across the street and do some people watching.
Where To Stay In Gettysburg
There is no shortage of places of stay in Gettysburg, from rustic cottages, to historic hotels and B&B's that were once used as field hospitals.
Here are a few I recommend:
Best Western: Located in the heart of the tourist district. Walk to everything.
The Federal Pointe Inn: Beautifully restored building close to downtown.
The Brafferton Inn: Historic B&B in downtown Gettysburg. Walk to stores, restaurants, pubs.
Wrap-Up: Free Things To Do In Gettysburg
A visit to Gettysburg doesn't have to be expensive. As you can see from this list, there is a lot to see and do — and certainly plenty of history no matter what your interest.
For a more complete list of Free Things To Do In Gettysburg, you can pick up a copy of the Gettysburg Handbook and Travel Guide.
Pro Tip: The most crowded time of the year is around the anniversary of the Battle (July 1, 2 and 3), but it's important to note that there are also a lot of extra events during that period as well — and many of them are free.
Planning A Visit To Gettysburg? You Might Like:
Mistakes To Avoid When Visiting Gettysburg Battlefield
Battlefield Hospital Now Hosts 'Spirits'