The Best Camping Near Gettysburg National Park In 2023
If you're looking for camping near Gettysburg National Park in Pennsylvania, you're in luck. There are a number of campgrounds near the Gettysburg battlefield and the town, and they offer lots of fun-filled and family-friendly amenities.
Whether you want to sleep in a tent, hook up your RV, or even stay in a cabin or cottage, you'll find the perfect campground for your Gettysburg getaway.
But don't wait to book your retreat! All of these campgrounds near Gettysburg PA fill up, especially over busy holiday weekends during the summer.
(The anniversary of the Battle of Gettysburg is July 1-3 in 2023, so the Fourth of July holiday will be especially busy).
Past Lane Travels contains affiliate links and is a member of the Amazon LLC Associates Program. If you make a purchase using one of these links, I may receive compensation at no extra cost to you.

Tips for camping near gettysburg national park
Since I live in Gettysburg, it was easy for me to visit each campground and see what they offer.
There is definitely a wide range of activities and accommodations at these Gettysburg campgrounds, so it really comes down to your personal preferences.
Some of these campgrounds near downtown Gettysburg are located a few miles outside of the town and some are practically on the Gettysburg battlefield.
All of the campgrounds are close to the Gettysburg National Military Park and none are more than a few miles from the Visitor Center.
I hope this post makes it easy for anyone who is looking for camping near Gettysburg National Park to find the perfect accommodations for their trip.
You may also want to check out the best time to visit Gettysburg before booking your trip.
Find The Best Camping Near Gettysburg National Park
(This list of Gettysburg campgrounds is in no particular order).
For those looking for camping near Gettysburg National Park, you can't get much closer than Artillery Ridge Campground and Horse Park.
Billed as the "closest campground to history," Artillery Ridge is located upon the very grounds where the Union Artillery Reserve was placed during the Battle of Gettysburg.
The campground is within walking distance to Gettysburg Battlefield trails, museums and monuments.
Family fun activities include fishing in a stocked catch and release fishing pond, miniature golf, heated swimming pool, and a large playground.
They also have areas for basketball, volleyball, cornhole and horseshoes, as well as a game room with billiards and bingo.
Artillery Ridge is a full-service facility offering more than 400 sites for RV camping, tent camping, cabin camping and equestrian camping along with equestrian day use.
Campsites are available with or without hookups and include primitive as well as full-service cabins that can accommodate 4 to 6 people..
Every site, whether basic, premium or secluded has a picnic table and fire ring and there is easy access to multiple bath houses.
This campground is pet friendly with a fenced area to let your dog run free. (It's so nice to travel to destinations where pets are allowed, isn't it?)
Of all of the campgrounds near Gettysburg PA, Artillery Ridge is the only one that offers overnight accommodations for horses. In addition to stalls, they have a warm-up riding arena and round pen, as well as open gate corrals.
If you don't have your own horse but want to take a Gettysburg horseback tour, you're in luck.
You can book a Gettysburg horseback tour at one of the stables in Gettysburg or stop by the National Riding Stables, located on the same site as the Artillery Ridge campground.
They offer Battlefield Horse Tours with a licensed battlefield guide, as do others in the area. Other Gettysburg Battlefield horseback tours begin and end at McMillan Woods.
Whether you come to relax, to experience the area's rich Civil War history or to enjoy the outdoors or great views, you will find something to make everyone in the family happy at Granite Hill Camping Resort and Adventure Golf.
This scenic 150-acre Civil War era farm is the largest campground in Gettysburg and has a mix of woodlands, tree-dotted meadows and grassy rolling hills.
With 300+ sites, visitors have the choice of staying in the bright sunshine — or relaxing in forested seclusion among tall trees.
Find out everything you need to know about Gettysburg before your visit. Pick up a copy of the: Gettysburg Handbook and Insider's Travel Guide.

Granite Hill offers everything from private tent sites to spacious pull-thru sites catering to the largest RVs and Big Rigs, as well as a wide range of options in group camping and rustic cabins in a wooded setting.
If camping isn't your style, enjoy a stay at the Historic Granite Hill Bed & Breakfast.
This beautifully restored brick farmhouse dates back to the 1860's and stood witness to the Battle of Gettysburg as well as 150+ years of local history.
Granite Hill offers a wide variety of amenities, activities and camping near Gettysburg National Park.
Check out other Bed and Breakfasts in Gettysburg.
It is conveniently located far enough away from the crowds and commotion of downtown, yet close enough to have easy access to everything. This campground is about halfway between Gettysburg and the small town of Fairfield.
Some of the amenities at Granite Hill include a swimming pool (renovated in 2021), paddleboat and kayak rentals on their lake, playgrounds, doggie park and fishing pond.
They also offer basketball, shuffleboard, sand volleyball, horseshoes, and an arcade.
Adventure Golf at Granite Hill is like no other course on the East Coast. Overlooking Lake Lily, the course starts with an unusual waterfall and cascading streams from atop their own Stone Mountain.
The course offers varying elevations, architectural mounds and dramatic landscaping to complement the new state-of-the-art greens. Everyone in the family will enjoy playing on this course that includes subtle undulations, sand traps and water hazards.
If you're hungry after a round of golf, visit the campground's Red Shed Café. It serves breakfast, lunch, and dinner, and offers wine & beer.
Regularly scheduled activities at Granite Hill include games, crafts, hayrides, dances, bonfire socials, nature walks and ghost walks, all under the supervision of a full-time Activities Director.
Granite Hill is also home to the internationally acclaimed Gettysburg Bluegrass Festival that is presented twice every year in May and August.
Running since 1979, the Bluegrass Festival has as many as two dozen traditional and contemporary bluegrass artists during the course of the four-day event.
The Festival also includes informative and instructional presentations, band showcases, meet & greets, and jam sessions.
Granite Hill offers themed weekends, including "foodie weekends," and tours to Gettysburg and and Washington, D.C.
Another campground that offers camping near Gettysburg National Park is the Gettysburg Battlefield Resort.
Located adjacent to the Gettysburg battlefield, this resort also offers plenty of history as well as fun activities for the entire family.
On hot summer days, you can go swimming in their Olympic-size swimming pool, fish in a stocked lake or take the kids to the playground.
The Battlefield Resort also has shuffleboard, beach volleyball, horseshoes, corn hole and an arcade. Finish off your afternoon of fun with hand dipped local ice cream at the snack bar.
This campground near Gettysburg National Park also has themed and event activities for the whole family.
If you're visiting Gettysburg for the history, they have battlefield reenactment grounds on their site. And if you're visiting to get away from it all, they have wonderful nature trails to explore.
Not Into Camping? Find A Hotel In Gettysburg.
They also have other special features including an authentic farmhouse lodge, climate controlled bathhouses, a general store, laundry facilities, internet access, outdoor pavilion and modern cabins.
The Gettysburg Battlefield Resort has 264+ campsites and offers RV spaces, tents and cabins. Both pull-through and shaded campsites are available.
Located just east of Gettysburg, Drummer Boy RV Resort combines the picturesque countryside of Gettysburg with modern amenities for enjoyable camping near Gettysburg National Park.
Their resort offers 95 acres of wooded campsites and rental units, and they have more than 400 sites available for seasonal and short term rental.
The rentals include 15 cabins, 36 cottages and 10 lofts with a range of amenities including themed weekends and organized activities.
Whether you want to rough it or prefer complete luxury, Drummer Boy can accommodate you.
Never thought of luxury at a campground? How about relaxing in the campground's whirlpool spa after a long day of sightseeing?
Drummer Boy campground also has two heated pools, one of which includes a 250-foot water slide.
If you get hungry and don't want to leave the site, this campground near Gettysburg National Park has a snack bar that offers a wide variety of hot and cold items.
They also have a well-stocked camp store that offers everything from groceries and ice cream, to battlefield inspired gifts and souvenirs, as well as RV and camping supplies.
You can match your skills with your kids in the game room that offers both video and arcade games, air hockey tables and a prize redemption machine. Or challenge them to a game of mini golf on the campground's course.
Drummer Boy Campground provides access to daily shuttle service to downtown Gettysburg. This campground is within minutes of battlefield tours, ghost walks and Gettysburg Military Park Visitor Center.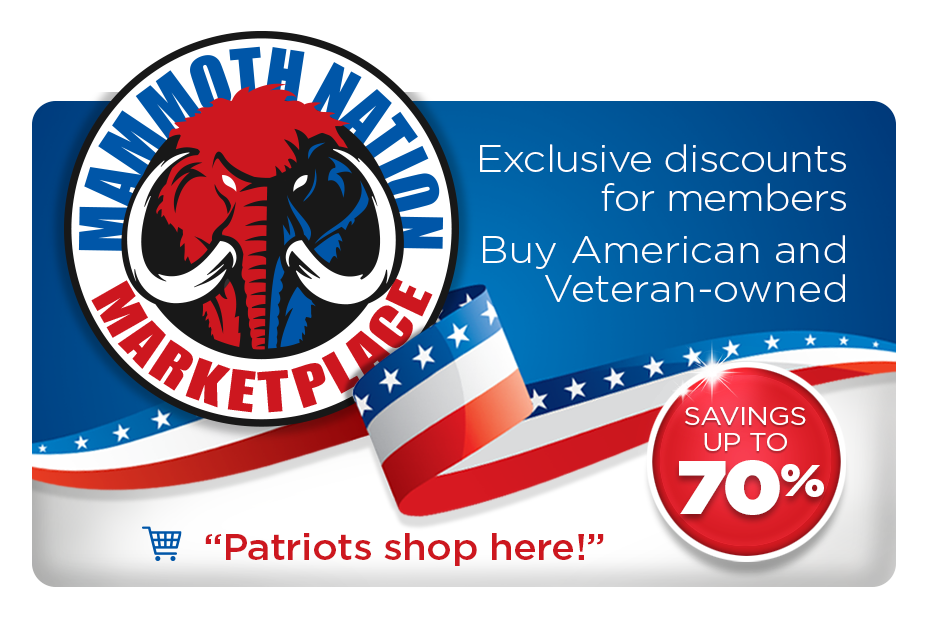 Round Top Campground is a spacious family vacation oriented campground near the Gettysburg Battlefield, just off Route 15 south of the town.
As its name suggests, it is located near the famous Big and Little Round Tops, where part of the Battle of Gettysburg was fought.
This resort's amenities include 288 camp sites and 29 cottages/cabins located in an immersive camping environment that includes hillsides and forest trees.
They also have an Olympic size swimming pool and kiddie pool, brand new miniature golf course, shuffleboard courts, outdoor pavilion, game room, playground, basketball court, horseshoes and volleyball.
Other amenities at this campground near Gettysburg National Park include a country store, newly renovated bathrooms and fun filled special weekend and holiday events.
Some of their special events include wine tasting, scavenger hunts, carnival games and pumpkin carving.
Round Top Campground is perfect for an overnight or extended stay as well as for family camping on a seasonal basis.
They have sites that include full hook-ups, and their deluxe cottage vacation rentals sleep up to eight and include full linens, appliances and kitchenware.
Located about five miles from Gettysburg, the Gettysburg KOA Campground gives campers easy access to modern amenities while being surrounded by nature.
No matter what your idea of "camping" is, KOA can provide accommodations for you.
From luxurious RV glamping to rugged tent sites, Gettysburg KOA offers something for every experience level and comfort need.
If you prefer cabin camping, Gettysburg KOA lets you enjoy a hassle-free experience with many of the luxuries you have at home.
What could be better than enjoying the peace and serenity of nature while getting a good night's sleep in a comfortable bed?
Tent campers at KOA can get a taste of authentic camping life with access to all the essential amenities.
If you're a tent camper and need a table, check out this portable table with handy cup holders.
If you want to explore the Gettysburg battlefield, bus tour tickets are sold from KOA or you can explore on your with a self-guided CD tour.
KOA offers a heated pool, nature trail, gem mine, bike rentals, shuffleboard, horseshoes, corn hole, life-size games and mini golf.
Your pet can also enjoy the pet playground.
A nightly movie provides an overview of the town and battle. Bus tours depart from this KOA for the Gettysburg Battlefield or Washington, D.C.
After a day of touring, relax at this quiet, naturally wooded campground. If you just want to stay on site, you can enjoy the heated pool, nature trail, fun-bike rentals, shuffleboard and mini golf.
Weekend entertainment includes living history encampments, Civil War stories, ghost walks, wine tasting and pancake breakfasts.
You can enjoy a relaxing getaway at Gettysburg Campground, located just 3 miles from the heart of historic Gettysburg and the battlefield.
Bordered by Marsh Creek, this campground offers 200+ RV sites, cottages and cabins as well as a dedicated tent area.
With the tagline "Stay Where History Happened," the campground sits across from a Civil War field hospital and lies along the Confederate retreat route.
You can stay on site and enjoy the amenities, or explore the Gettysburg area and beyond.
Gettysburg Campground has both both sunny and shaded RV and tent sites, and offers a variety of back-in and pull-thru sites.
This campground is located along the tree-lined banks of the peaceful Marsh Creek, so you can stay close to the water or pick a spot near the pool.
All RV sites are generously sized, level gravel or paved, and include a fire pit and picnic table.
For those who don't have an RV, Gettysburg Campground offers rustic cabins in the woods that sleep 4.
They also have fully furnished cottages that sleep 6, with one full or queen bed and two sets of bunk beds. The fully-equipped kitchenette includes a table and chairs.
Cool off in their swimming pool with a small covered pavilion, wade in the creek, or just sit by the water and fish.
Don't forget to stop by the camp store for ice cream on hot summer nights, or take a relaxing hay ride through the encampment.
Gettysburg Campground also offers a fun-filled 18-hole geometrically-arranged holes on artificial turf.
Other activities include sand volleyball, shuffleboard, basketball and horseshoes.
They also have a Recreation Hall for activities and events, and a game room for "kids" of all ages.
The little kids will enjoy the playground and furry companions can stretch their legs in the special dog walking area.
If you're low on supplies, the camp store offers firewood, ice, ATM machine, pet supplies, fishing supplies, groceries, gifts and souvenirs.
I love listening to music when I'm relaxing and this Bluetooth speaker that doubles as a Wireless Torch LED Light is the neatest gadget ever! You can hang it in a tent, put it on a pole, or sit on a table. Love it!
Other Camping Near Gettysburg National Park
Conewago Campground is a family owned and operated campground located about 11 miles northwest of Gettysburg.
Established in 1967 by the Cole Brothers, it is clean and quiet with no frills. Everyone comments on the polite and friendly management.
The sites at this campground near Gettysburg are spacious and shaded, with a stream and waterfall for cooling off.
Location: 1507 Narrows Road, Biglerville, PA 17307
(717) 677-8958
Caledonia State Park is located about fifteen miles northwest of Gettysburg near South Mountain, and is one of four parks surrounding the mountain.
The park has an 18-hole golf course and a designated swimming pool with a water slide, plus a slow moving mountain stream for cooling off or fishing. The park also offers ten miles of trails.
There are a total of 184 tent and trailer sites spread throughout two campgrounds. The camping season begins on the second Friday in April and ends in December, after deer season.
Those who do not want to camp but want to stay at the park can enjoy the Caledonia Lodge available year-round.
This is one of the most popular campgrounds near Gettysburg PA where you can enjoy a cool mountain setting after a day of exploring.
Location: 101 Pine Grove Rd, Fayetteville, PA 17222

Pine Grove Furnace State Park is less than twenty miles north of Gettysburg, and offers spectacular vistas of the mountains surrounded by the Michaux State Forest.
Unique features of this park include two mountain lakes and the Appalachian Trail Museum. Public beaches and swimming are available at both Fuller and Laurel Lakes.
Hiking paths in the park range in length from a fourth of a mile to six miles, and a part of the Appalachian Trail runs through the park. Bikers, boaters, anglers, swimmers, and wildlife lovers will enjoy all the activity options the park offers.
If you enjoy bird watching, this campground near Gettysburg is the place to go. Make sure to take your binoculars during the spring and fall migration period.
Campsites come with easy access to electricity, water, toilets, and warm showers.
Each site offers a picnic table and a fire ring with access to a store for anything you may have forgotten. A few designated campsites allow pets for those who travel with their furry companions.
If you're not into camping, you can book the historic two-story Paymaster's Cabin.
Location: 1100 Pine Grove Rd, Gardners, PA 17324
Wrap-Up Of Camping Near Gettysburg National Park
You can make Gettysburg your home base by camping near Gettysburg National Park and taking day trips to other points of interest, or you can book one of the campgrounds near Gettysburg and take trips to the battlefield.
Gettysburg is centrally located to Hershey, Amish Country (and antique shopping) in Lancaster, Washington, D.C. and Baltimore.
It is also close to the Antietam battlefield, Monocacy and a host of other lesser-known Civil War battle sites, such as the Monterey Pass Battlefield.
As you can see, whether you have a large RV, prefer a simple tent, or want to stay in cottage or cabin, you can find your perfect getaway or home-away-from-home in Gettysburg.
⬇

⬇

⬇

Enjoy Historical Fiction? Check This Out!

⬇

⬇

⬇
Planning A Trip To Gettysburg?
If you're on a tight budget, make sure you read about 15 Free Things To Do In Gettysburg. There are lots of things to do that don't cost a penny!
You should start your visit at the Gettysburg National Military Park Visitor Center, which is located at 1195 Baltimore Pike, Gettysburg, Pa.
The National Park Service offers lots of tours and special programs that you can find out about at the Visitors Center. Don't forget to check out their large gift shop and bookstore!
And if you love history but prefer a different era, Gettysburg also has a new WWII Museum