The Best Time To Visit Gettysburg Battlefield in 2023 & Why
Gettysburg is a popular tourist destination, so a common question is "When is the best time to visit Gettysburg?"
The short answer is that there is no one perfect time to visit Gettysburg. Every season has its own unique charms, attractions — and perhaps a few drawbacks.
However, if you're looking for the best combination of weather and events, here is some advice from a local about the best times to visit Gettysburg.
November 19, 2023 marks the 160th anniversary
of Remembrance Day, so plan your trip early!
Read the end of this post if you want my own personal recommendation on the best time to visit Gettysburg in 2023!
Past Lane Travels contains affiliate links and is a member of the Amazon LLC Associates Program. If you make a purchase using one of these links, I may receive compensation at no extra cost to you.
Spring In Gettysburg
Late March through May is one of the best times to visit the Gettysburg battlefield because of the beauty and majesty of spring in southcentral Pennsylvania. Pear trees are planted on most of downtown Gettysburg's sidewalks, and the beauty of the white flowery blooms is truly stunning.
Lincoln Square in downtown Gettysburg is also beautifully landscaped with red and white tulips to make a spectacular splash of color.
Of course, the weather is also warming up, with temperatures ranging from the low 50s to high 70s.
March is an "iffy" month in Gettysburg that can bring lots of rain and wind. On the other hand, it can be just warm enough to be quite comfortable for sightseeing and exploring.
The area surrounding Gettysburg is often neglected by tourists, but apple, peach and cherry tree orchards spread for miles over rolling hills just north and west of town.
When in bloom, the trees provide endless photo opportunities, so if you enjoy taking a drive out into the country and seeing nature's beauty, Spring may be the best time to visit Gettysburg for you.
As the temperatures rise, hotel room rates begin to climb and the tourist attractions get a bit more crowded, but both are still reasonable in the Spring.
Pro Tip: The weather can change from day-to-day and from sunup to sundown, so pack layers of clothing.
The Gettysburg Bluegrass Festival is a key event in both May and August that takes place at the Granite Hill Campground. Some of the biggest names in Bluegrass play over the four-day festival, making these months great times to visit Gettysburg.
If you're in Gettysburg over the Memorial Day holiday, don't miss that annual Memorial Day Parade.
Pros of Visiting Gettysburg in the Spring
The crowds are thinner
Weather is cooler than the hot summer months and scenery is beautiful for photographs
Hotels are slightly cheaper
Cons of Visiting Gettysburg in the Spring
The weather is unpredictable and can be quite chilly
Summer Is One Of The Best Times To Visit Gettysburg
Many people think the summer months of June, July and August make the best time to visit the Gettysburg battlefield for a number of reasons.
Peak tourist season in Gettysburg begins in May with many school trips and runs until September when most schools have started again.
Visitors can take advantage of the warmer weather, as well as a wide array of different activities that aren't offered during the other seasons, which is why many people say that summer is the best time to visit Gettysburg.
The anniversary of the Battle of Gettysburg is July 1, 2 and 3 (1863) so the Fourth of July holiday is one of the busiest and most crowded weekends.
Temperatures range from the low 60s to mid-80s and can go well up into the 90s in July and the first part of August.
Many visitors, however, are not aware of how hot and humid Gettysburg can be. The high humidity can make it very uncomfortable for those who do not tolerate heat well (like me), so make sure you stay hydrated and wear comfortable, light clothing.
You will also want to carry plenty of water with you and carry a good insolated water bottle like this heavy duty stainless steel metal canteen.
If you enjoy hiking and walking the battlefields, then a cooling towel that wraps around your neck is definitely a good idea. I use one when horseback riding in hot weather and it really helps!
For those who don't mind crowds and warm weather, the summer months are jam-packed with special events and opportunities to witness history.
Civil War historians and living history re-enactors offer demonstrations at the Gettysburg National Park Visitor Center, and The Gettysburg Museum offers special talks and author book signings.
To commemorate the anniversary of the Battle of Gettysburg, a Civil War re-enactment is held at the Daniel Lady Farm each year, which is another reason why summer is considered the best time to visit Gettysburg.
This event features tours of the Lady house and barn which were both used as Civil War hospitals and lots of demonstrations.
There are lots of other tours in Gettysburg that run throughout the year, but they're more enjoyable on a warm summer evening. The local campgrounds also offer lots of special activities during the summer months.
You don't have to be a Civil War buff to book a Savory Foodie Tour or an American Brew Tour.
The summer months are also a great time to line up a ghost tour. (Although ghost tours run all year, so don't worry if you're visiting earlier or later in the year).
I recommend these: ⬇️⬇️⬇️
As far as hotels, you'll want to make your reservations well advance—especially if you want to visit Gettysburg the first week in July. Expect to pay a little more for hotels for this peak season as well.
If you're traveling with your furry friend, you will find plenty of pet friendly hotels in Gettysburg.
Pros of Visiting Gettysburg in the Summer
The annual Battle of Gettysburg re-enactment which draws hundreds of re-enactors
Lots of living history events through the National Park Service
Weather is warm
Cons of Visiting Gettysburg in the Spring
Weather may be "too" warm
More crowded than at other times of the year
Hotel prices are at their peak
Need to compare hotel prices in Gettysburg? Click the graphic below:
Fall Can Be The Best Time To Visit Gettysburg
My personal favorite time to visit the Gettysburg Battlefield is the fall months of September, October or November.
The high humidity is gone by this time, and since kids are back in school, the crowds dwindle a bit as well.
The overall weather for exploring is spectacular with temperatures in the high 50s to low 70s and brilliant blue skies.
You can't beat the carnival of color the trees display as they their leaves turn gold, yellow and red in the late fall.
These cooler days make it a great time to book a Gettysburg horseback tour of the battlefield or take a carriage ride through downtown Gettysburg.
Of course, Halloween falls into this time of year and there are plenty of haunted sites to visit in Gettysburg. In fact, it's considered one of the most haunted places in the United States!
There are lots of ghost tours available in Gettysburg. You can book a walking ghost tour, a small group ghost investigation or just take a self-guided ghost tour so you can go at your own pace.
If you're brave enough to spend the night sleeping with ghosts, you can book a haunted hotel or haunted Gettysburg B&B.
In addition, Fall is harvest time. You can find everything from fresh apples, apple cider, pumpkins, wine and farmers markets complete with home-baked items.
Many local orchards also allow you to pick your own.
And perhaps the best time to visit Gettysburg in the Fall is in November for Remembrance Day Weekend. (See below). This is Gettysburg's best kept secret and why it is the best time to visit Gettysburg.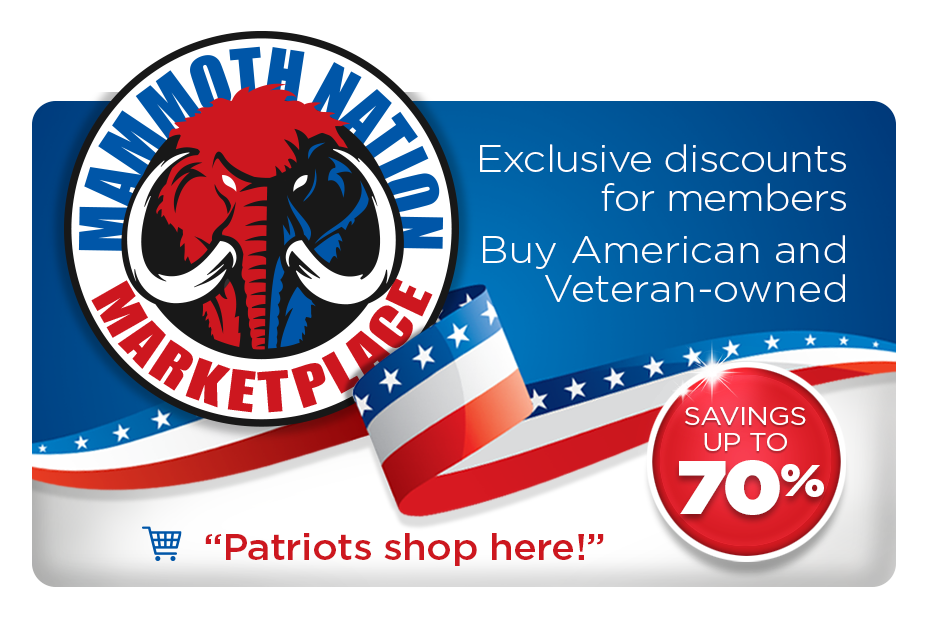 Pros of Visiting Gettysburg in the Fall
Weather is cool and great for outdoor exploring
Changing of the leaves makes spectacular vistas
Less crowded than summer months
Harvest time and Remembrance Day
Cons of Visiting Gettysburg in the Fall
You miss the annual re-enactment
Some Say Winter Is The Best Time To Visit Gettysburg
If you want to plan a visit for December, January or February you will definitely find that crowds are thinner and prices are lower. Gettysburg still makes a wonderful getaway if you don't mind cold weather.
You'll always find an open door at the local pubs and bars to warm up with a hot toddy. There are plenty of other places to get warm in downtown Gettysburg as well, from shops and coffee houses to a movie theater and restaurants .
In some ways, December is one of the best times of year to visit Gettysburg.
The shops offer many one-of-a-kind items that you won't find anywhere else. And the battlefield appears peaceful and serene when it lies under a blanket of snow.
If you're looking for a special event, plan to visit Gettysburg the first weekend in December for the Gettysburg Christmas Festival.
This unique holiday weekend features promotions, games, entertainment, activities and lots of holiday cheer, all wrapped up with Gettysburg's special small-town charm.
You can also take in the holiday movie that was filmed in Gettysburg, called A Gettysburg Christmas. It is shown at the Majestic Theater on Carlisle Street.
If you enjoy being outside during the winter months, then you probably like to ski. You're in luck because Liberty Mountain Resort is less than 10 miles away. They offer skiing, snowboarding and snowtubing slopes.

Pros of Visiting Gettysburg in the Winter
You will have a lot of attractions practically to yourself
Lowest hotel rates
Skiing and tubing close by
Christmas in Gettysburg! It only happens once a year!
Cons of Visiting Gettysburg in the Winter
Cold weather with a chance of snowy days.
Some venues may be closed or have reduced hours.

The annual Remembrance Day Parade is held in November in Gettysburg.
My Absolute Favorite Time To Visit Gettysburg
In my opinion, the best time to visit Gettysburg is the weekend that falls nearest to November 19.
This is called "Remembrance Day Weekend," which commemorates Lincoln's Gettysburg Address and features a magnificent Remembrance Day Parade of re-enactors—both civilian and military—in their Civil War attire.
There are soldiers, horses, women in gowns, children, shopkeepers, preachers, etc. It is truly a sight to see.
Though you may have to brave cold weather, there are many special events that weekend, including Civil War balls, Civil War music being played on the streets and the Gettysburg National Cemetery Illumination.
The Illumination features 3,512 candles placed on the graves of the fallen soldiers at the cemetery. Taps is played in the background and the soldiers' names are read throughout the evening. This is a solemn and unforgettable event.
The temperatures in November can range from cold and sleeting rain to mild temperatures in the 50s. (The weather in November in Gettysburg is unpredictable as the seasons change).
Bring plenty of warm clothes and sip on some hot cider that is sold along the street.
Wrap-Up Of The Best Time To Visit Gettysburg
Gettysburg and the surrounding area is a great place to visit any time of year, but each season has its own unique charm.
Keep in mind that Gettysburg is a small town of less than 8,000 residents that draws more than a million visitors each year.
If you are looking for an interesting and entertaining place to visit in Pennsylvania, Gettysburg is worth your time no matter what season it is.
If you're traveling with your significant other you'll want to find out the most romantic things you can do in Gettysburg.
To prepare for your trip, you might also want to find out about mistakes to avoid when visiting Gettysburg to make your stay as enjoyable as possible.
The best time to visit Gettysburg really depends on your likes and expectations. No matter when you visit, you'll experience a charming historical town with lots to offer. Even those on a tight budget will find plenty of free things to do in Gettysburg.
Gettysburg also offers a lot of hidden gems and historical sites that no one ever sees, so do your homework before your visit.
You might want to pick up a copy of the Gettysburg Handbook and Insider's Travel Guide.
Planning a Trip To Gettysburg?
Gettysburg Hotel: Downtown hotel with parking garage in the rear.
Hilton Garde Inn: Close to battlefield. Indoor pool.
Inn at Cemetery Hill: Walk to the National Cemetery, shopping, restaurants.
Colton Hotel: Budget hotel in the heart of the tourist district.